Since first opening our bays in 1951, we've worked hard to position ourselves as a valued resource for expert automotive service. We offer a comprehensive list of services and repairs for all makes and models and we continue to stand behind our work, like we have for more than 70 years.
Decades long relationships & strategic partnerships with locally owned parts providers, national brands, and dealer networks allows us to secure quality parts for your vehicle while keeping your costs reasonable. This enables us to pass savings onto you without sacrificing the quality work we're known for.
Within our small team we prioritize loyalty and collaboration. Our highly-skilled and certified technicians bring a wealth of expertise. Each specializes in different areas of automotive repair and they have been working together for more than 10 years. This means you don't need to compromise between full-service repairs and individualized care.
Our service team utilizes the expertise of our technicians to provide you with honest estimates and personalized advice for your vehicle. We find these resources allow you the freedom to make more informed decisions about your automotive care that is more specific to your needs.
We've learned a lot throughout the years. The best situation is one where we both benefit, so our goal at Mason Street Garage is to create a partnership with you built on trust and transparency. We believe these values have provided Mason Street Garage the framework to continue providing 'Quality Service Always' year after year.
If your new here, welcome. Peek around, we're happy to have you. If you've already made Mason Street Garage your garage, thank you for your continued support. We couldn't have been here this long without you.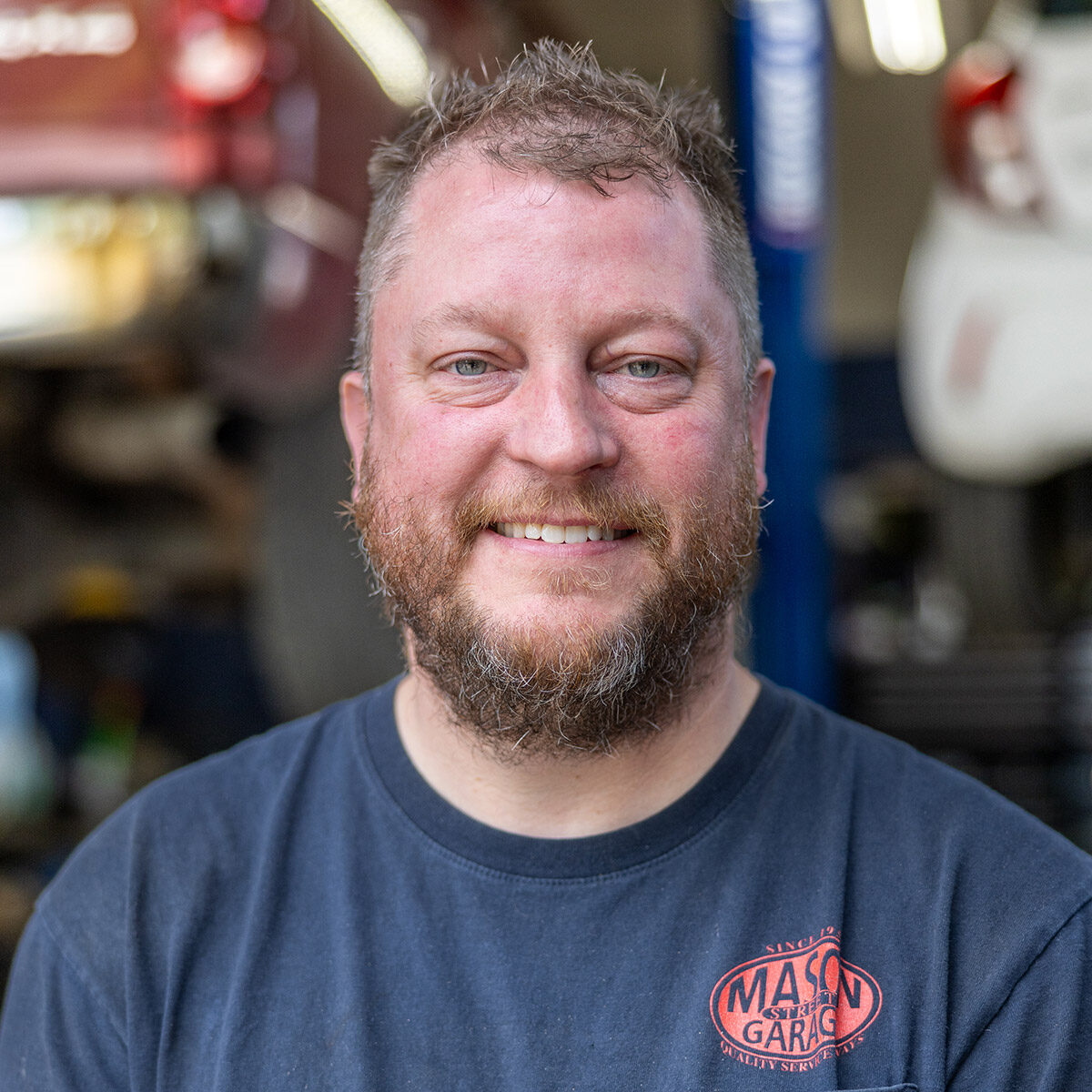 Meet Josh
Josh is a skilled technician and supervisor. With dedicated service since 2008, Josh ensures our technicians receive the support they need to keep performing their best. He also supports the service team with building estimates and helping to source parts.
Beyond his leadership role, Josh is a hands-on technician respected in the automotive community for his exceptional diagnostic abilities. He has become a go-to resource for vehicles dealing with challenging diagnostic issues. With his extensive experience Josh brings unmatched expertise to our garage.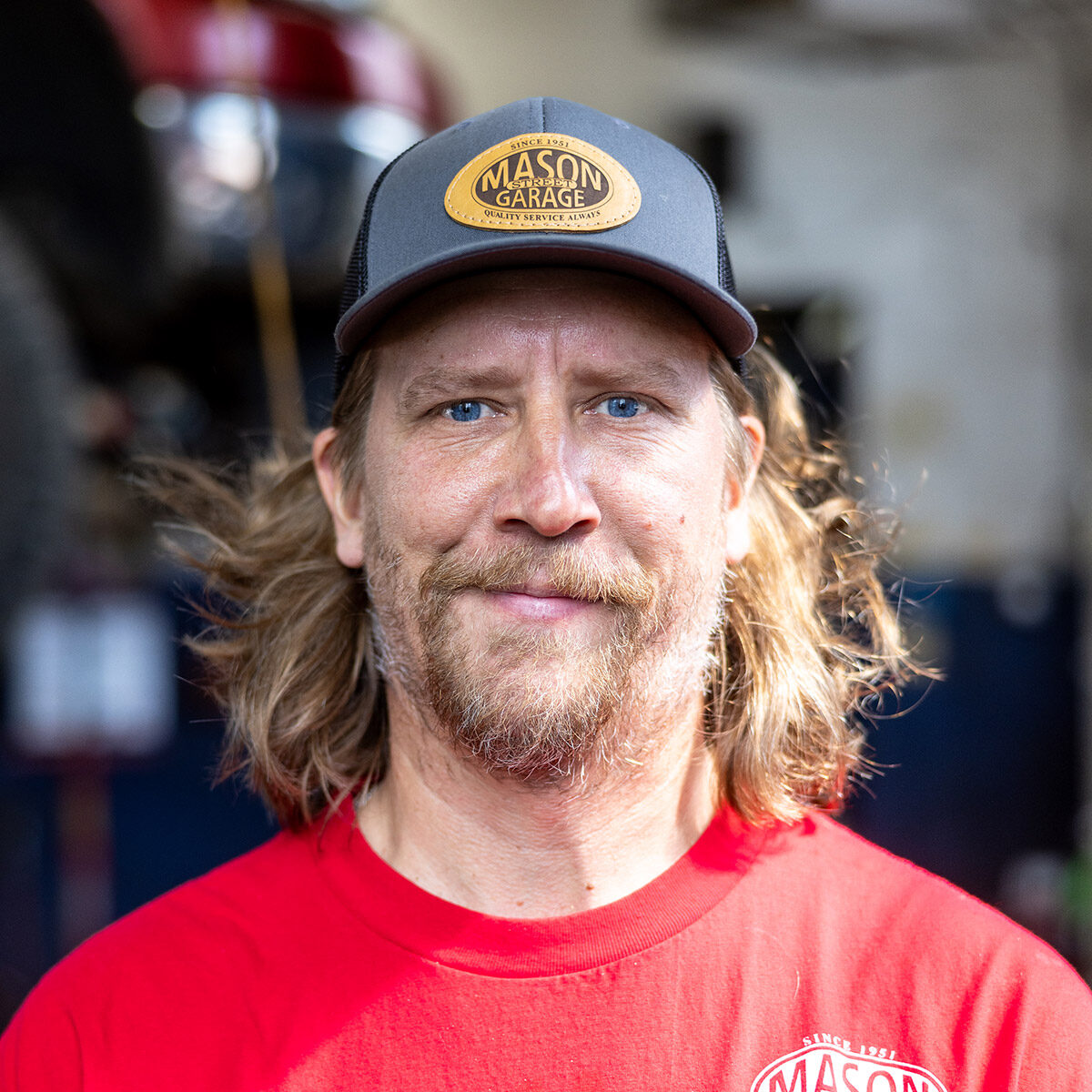 Meet Gawain
Gawain is a technician utilizing decades of automotive experience to serve the Mason Street Community since 2012. With keen attention to detail Gawain specializes in underbody repairs, ensuring vehicles are structurally sound & roadworthy.
Building upon these skills Gawain is widely respected with enthusiasts and within the automotive field for his unique ability to weld & fabricate custom exhaust. His impressive craftsmanship truly sets him apart.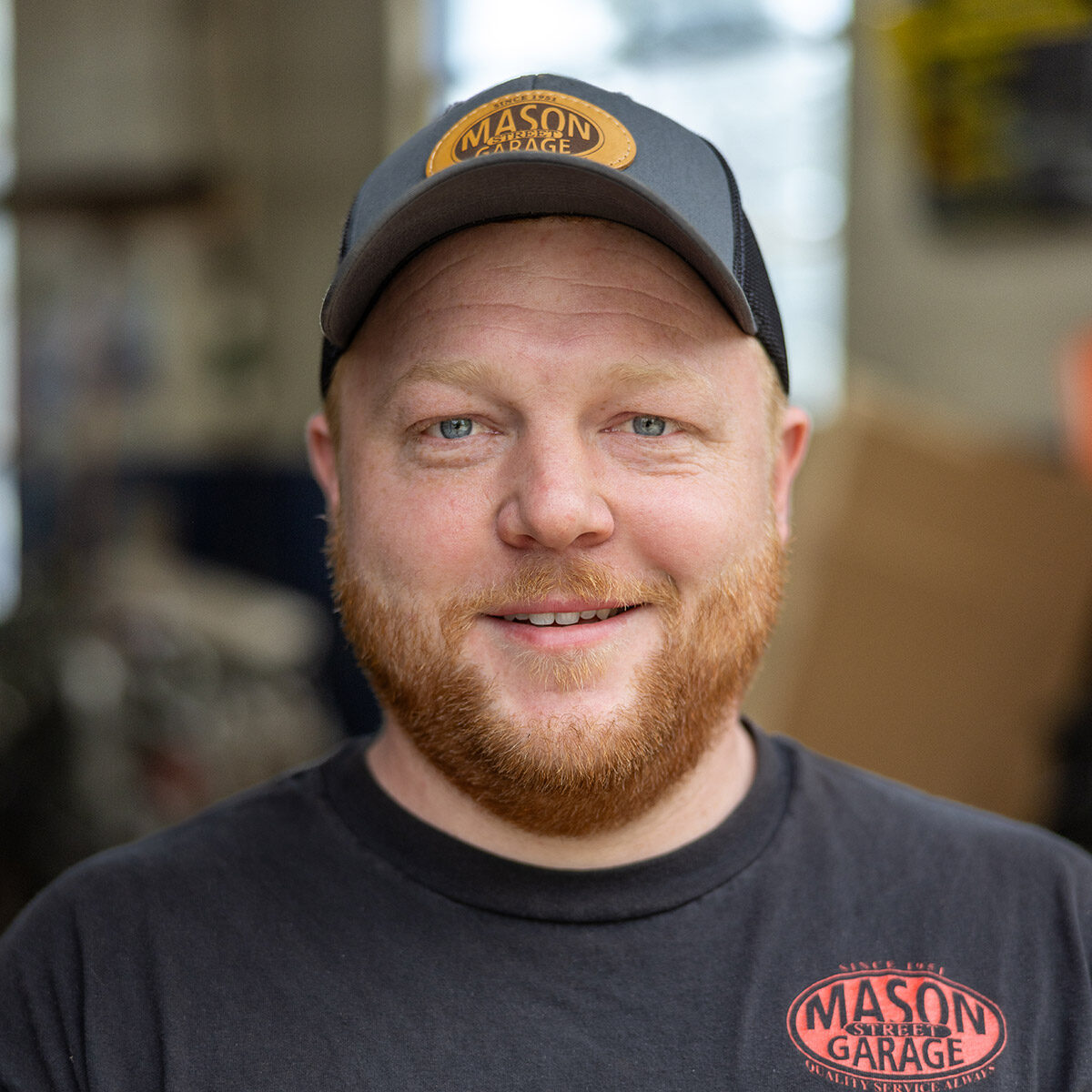 Meet Colton
Colton is a fully certified and highly skilled technician specializing in lengthy comprehensive repairs. Colton's career with Mason Street began in 2009 as an internship during his high school years and continued uninterrupted while he graduated from Ferris State University in 2014 and joined our team full-time. His expertise and experience are best dedicated to major repairs requiring use of his extensive experience.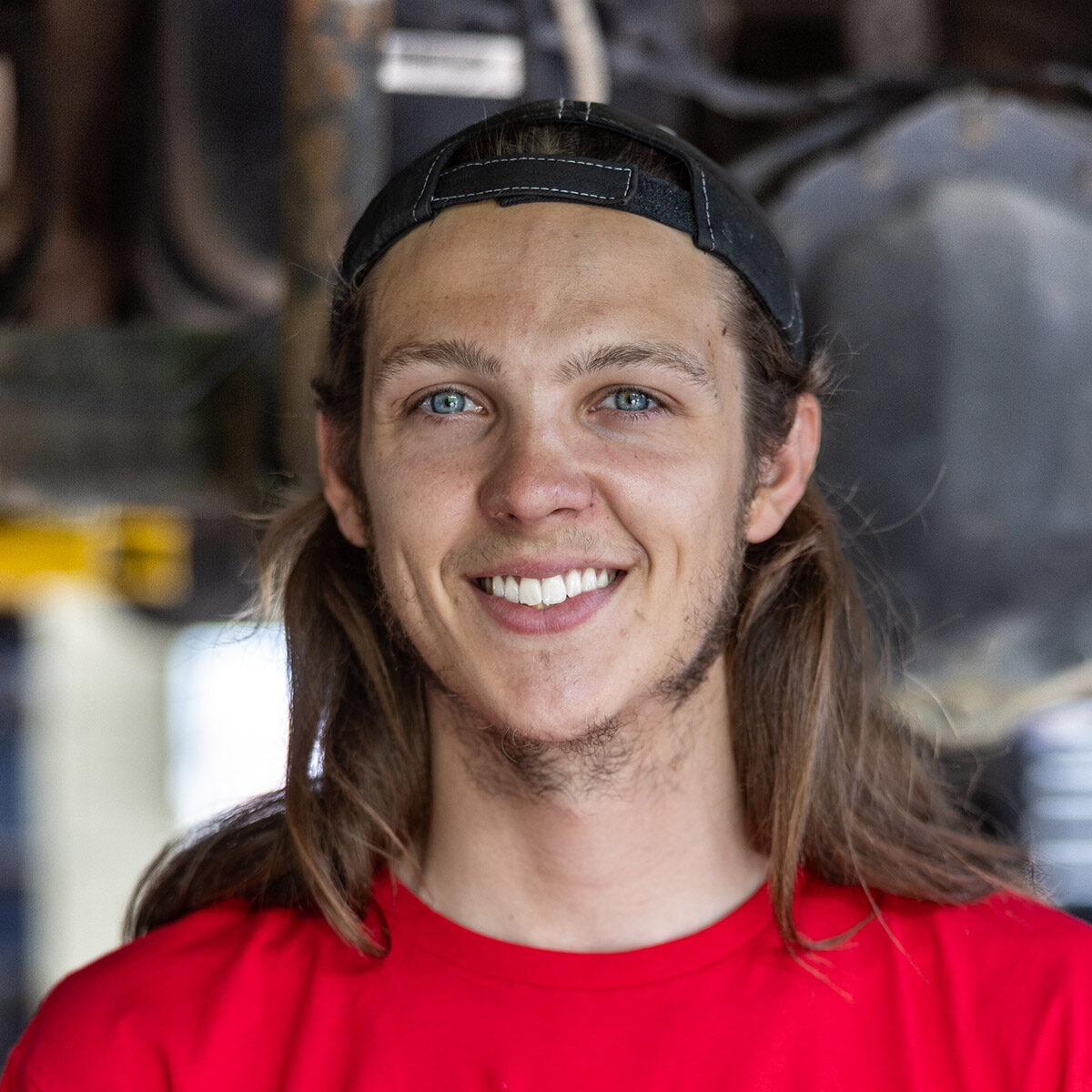 Meet braeden
Meet Braeden, our maintenance technician. Braeden serves a critical role for our shop. He handles the routine services & inspections that your vehicle needs to stay healthy and keep you safe. We're happy to have him on the team and look forward to working with him.
Meet katie
We keep our technicians busy servicing your vehicles all day long, so Katie is here to help answer your questions and schedule your appointments. She will assist you with dropping off your vehicle, provide you with estimates, help you make payment & pickup arrangements, and act as a point of connection between you and your vehicle while it's under our care.
Meet JESS
Serving as another point of connection while your vehicle is under our care, Jess provides you with honest & transparent estimates as well as personalized advice to help you make the best decisions for your vehicle and budget. Beyond this she works with Josh to supervise the day-to-day operations to ensure we deliver on our promises.