Welcome to Mason Street Garage
A trusted and long-standing Grand Rapids automotive service provider.
FREE Services
We offer a host of FREE services, including on-line auto maintenance schedules for your car or light truck, followed up with friendly reminders that let you know when your car is due for service. It has never been easier or more convenient to keep your car or truck in top shape.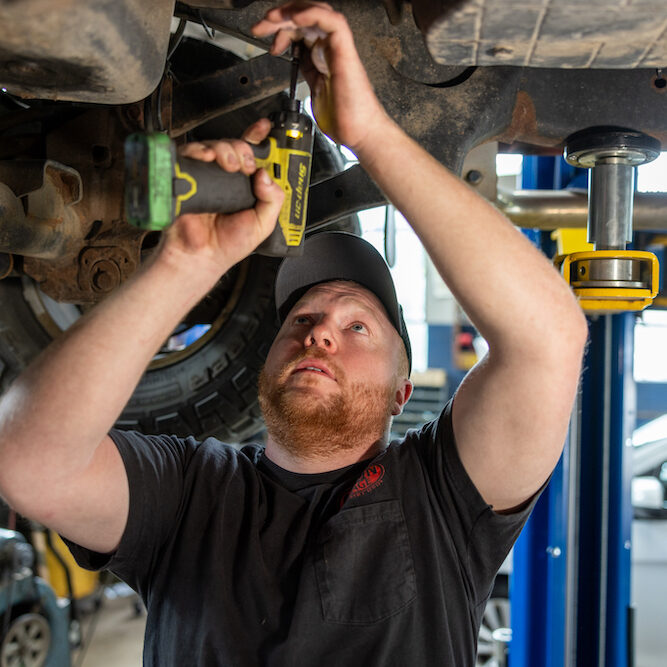 Advance Estimates
We explain every job and always provide you with an estimate in advance. You can be assured that our technicians have been trained to repair your vehicle - old and new alike - the very first time. And we always use the right parts for your vehicle.
Schedule Today!
Our friendly staff invites you to schedule an appointment for your next scheduled maintenance or repair. We are a full service shop and can handle both your basic requirements and your ultimate performance needs. From batteries, to brakes, to tune-ups — let us make sure your vehicle is reliable and safe.
Expert auto service and repair
Questions: Free! Just call, text, email, or stop in.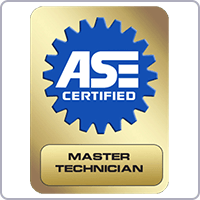 ASE Certified Master Technician
Prices listed are for reference only, we will happily provide you with a unique estimate after inspecting your vehicle!
Repairs backed by 12 month / 12,000 mile warranty.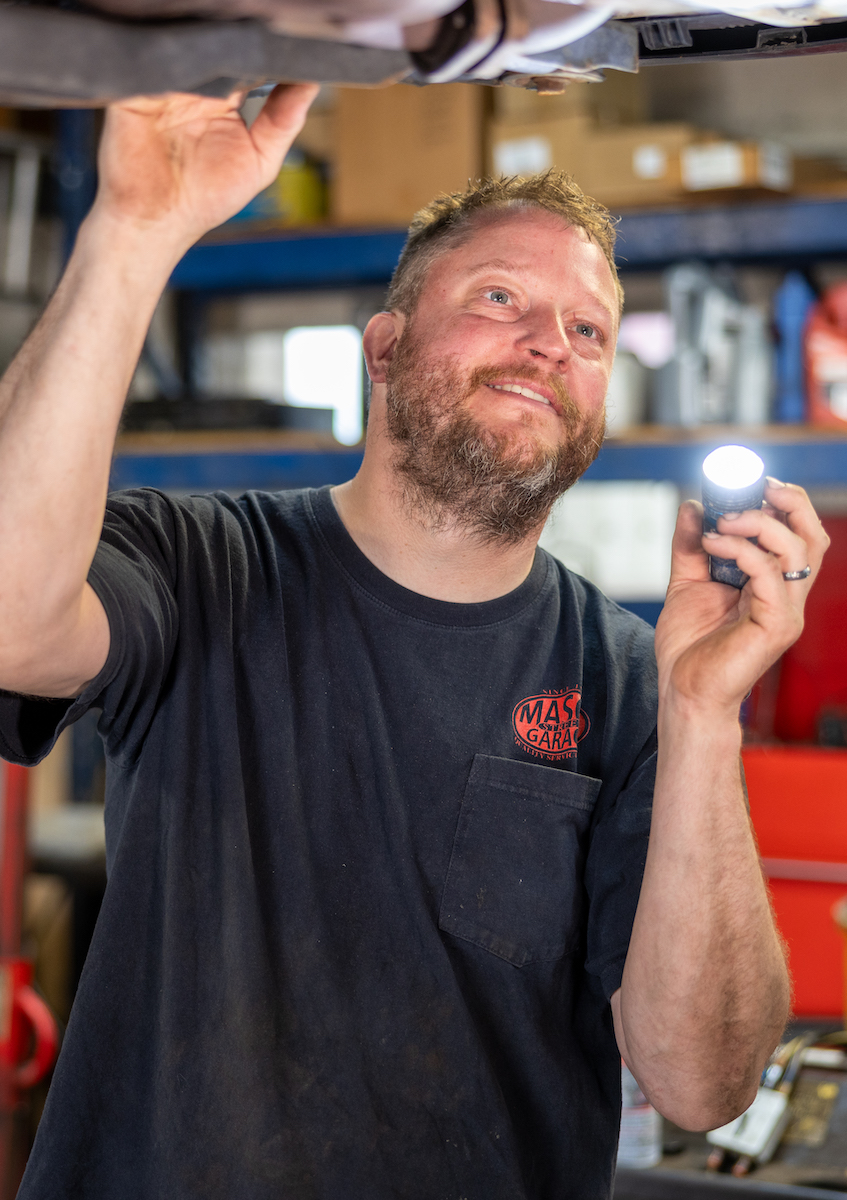 See What Our Clients have to say
We are highly recommended by verified reviews.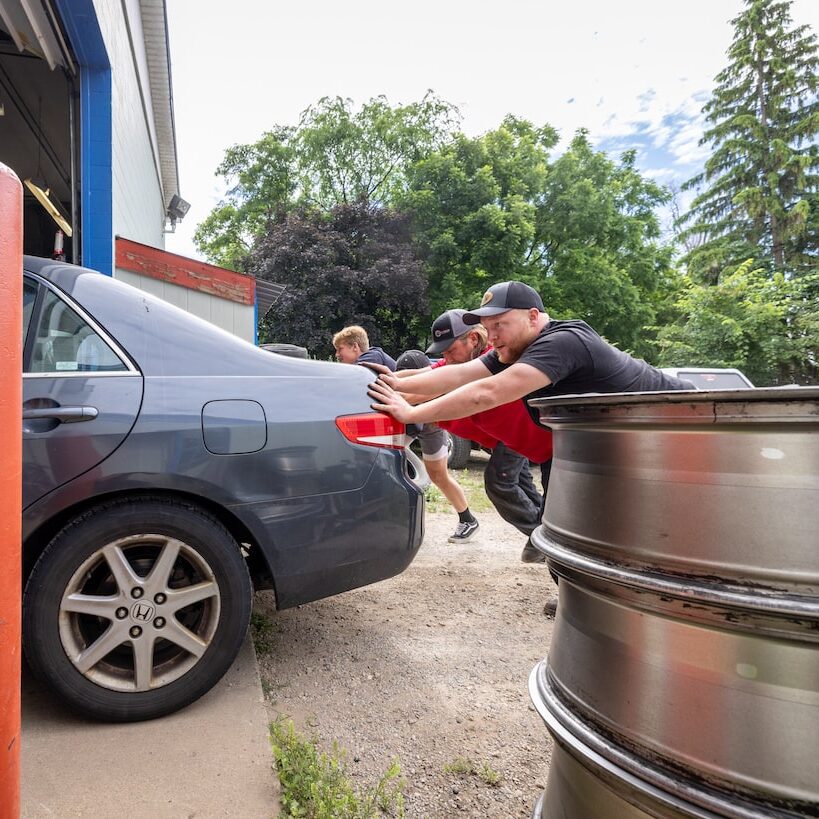 "Mason Street Garage is the best. I have used this shop for over 15 years. The staff are wonderful and very honest about repairs. They complete repairs on time and stick to the estimates. I live on the lakeshore and Rick, Michelle, Josh and the rest of their team are worth the drive for me to know things are done right. I trust them with all my vehicles."
– Todd
"I love Mason St Garage! I have been coming here for years and they are always extremely kind and honest. I'm always treated with respect, and they do great work! I don't know anything about cars, so it's extremely comforting knowing I have great people to go to that I can trust. Thank you so much for taking care of me and my vehicles! You have a customer for life!"
- Sarah
"I brought my car in expecting a fairly costly repair but the Mason Street staff determined that the issue was something else and much less costly. I trust the Mason Street crew to accurately assess the issue rather than push in-needed repair steps."
- Daniel
"For over 10 years I have had wonderful service on 5 different cars at Mason Street Garage. Always pleasant, prompt, fair and honest. They even take care of my vintage 1976 Chevy Vega wagon."
- Tylor
"No question and w/o any reservation FIVE STAR !!"
- Dale
"Top notch mechanics and very friendly professional service! Rates are very reasonable and fair. My wife and I are both so happy that we were told to call Mason and use their services years ago."
- Dale
I have always had the best service possible! I wouldn't use anyone else!
– Michelle
Frequently Asked Questions
You've got questions, we've got answers.
Mason Street Garage does not employ a tow service but we highly recommend these companies: Hookline Towing 616-647-2791 & East Beltline Towing 616-942-5210