Welcome to Mason Street Garage
Grand Rapids' trusted partner for automotive services & repair since 1951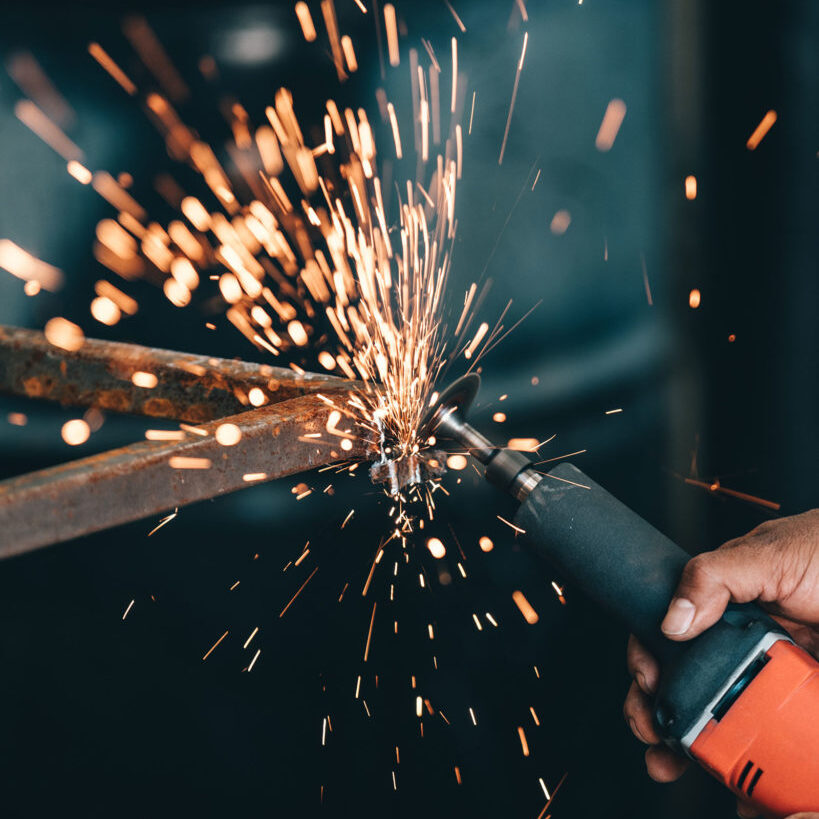 Our philosophy
Experts are not made in a day. It takes years of practice to build a skill, and years of skilled practice to earn the wisdom that comes with expertise. Mason Street Garage has spent decades learning, and relearning what it means to be a trustworthy business and a community partner.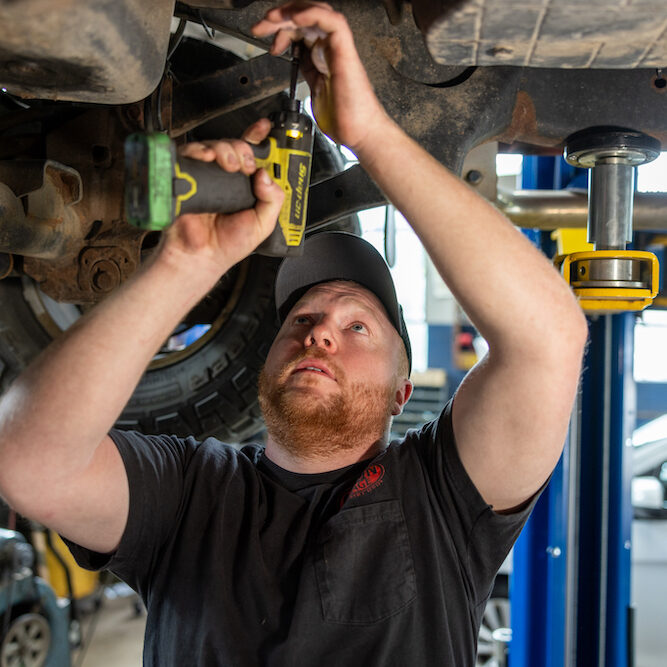 Detailed Explanations
We serve a diverse community of drivers. This has made us familiar speaking with folks who have varying levels of understanding of how their vehicles work. Our service team does their best everyday to thoroughly explain our processes and answer your questions before repairs begin. We want to help you feel comfortable trusting your vehicle with our expert technicians.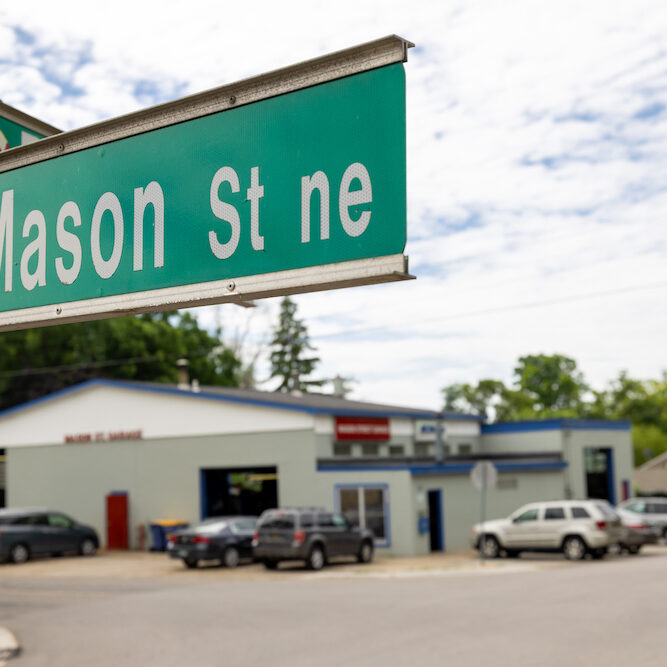 news/events
Check out copies of our newsletter to get advice and tips for your vehicle and stay informed about what were up to behind the scenes here at 1302 Mason.
Expert auto service and repair
Questions: Free! Just call, text, email, or stop by.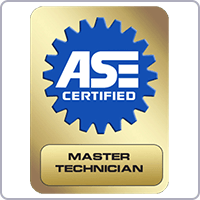 ASE Certified Master Technician
Prices listed are for reference only, we will happily provide you with a unique estimate after inspecting your vehicle!
Repairs backed by 12 month / 12,000 mile warranty (limitations apply)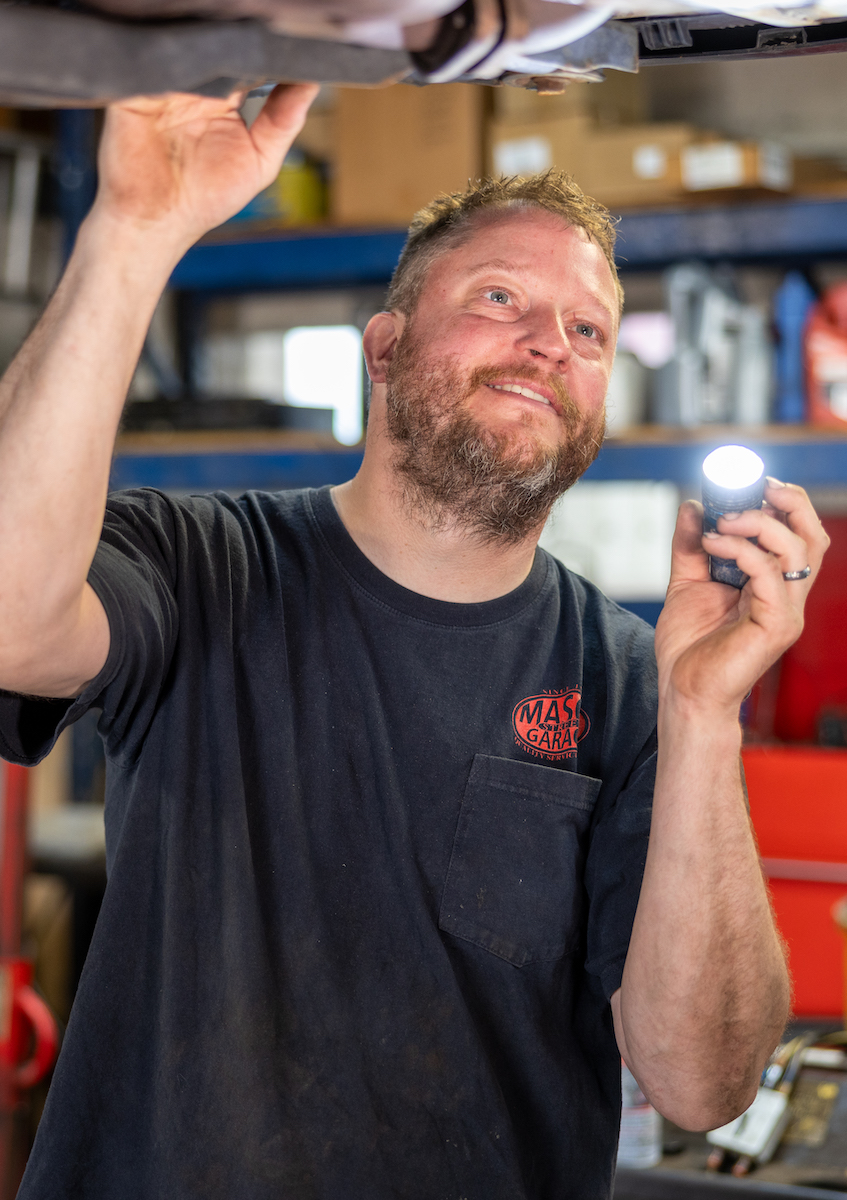 See What Our Clients have to say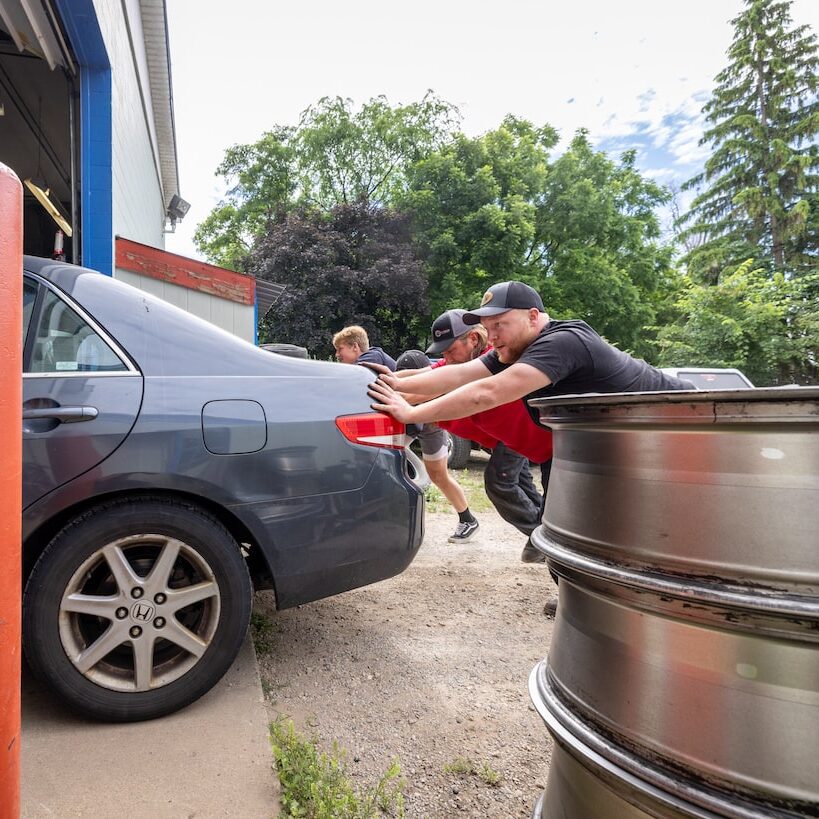 "Mason Street Garage is the best. I have used this shop for over 15 years. The staff are wonderful and very honest about repairs. They complete repairs on time and stick to the estimates. I live on the lakeshore and Rick, Michelle, Josh and the rest of their team are worth the drive for me to know things are done right. I trust them with all my vehicles."
– Todd
"I love Mason St Garage! I have been coming here for years and they are always extremely kind and honest. I'm always treated with respect, and they do great work! I don't know anything about cars, so it's extremely comforting knowing I have great people to go to that I can trust. Thank you so much for taking care of me and my vehicles! You have a customer for life!"
- Sarah
"I brought my car in expecting a fairly costly repair but the Mason Street staff determined that the issue was something else and much less costly. I trust the Mason Street crew to accurately assess the issue rather than push in-needed repair steps."
- Daniel
"For over 10 years I have had wonderful service on 5 different cars at Mason Street Garage. Always pleasant, prompt, fair and honest. They even take care of my vintage 1976 Chevy Vega wagon."
- Tylor
"No question and w/o any reservation FIVE STAR !!"
- Dale
"Top notch mechanics and very friendly professional service! Rates are very reasonable and fair. My wife and I are both so happy that we were told to call Mason and use their services years ago."
- Dale
I have always had the best service possible! I wouldn't use anyone else!
– Michelle
Frequently Asked Questions
You've got questions, we've got answers.
Mason Street Garage does not employ a tow service but we highly recommend these companies: Grand Valley Towing LLC 616-644-7601